Author: Sara Pascoe
Narrators: Fiona Hardingham
Length: 7 hours 40 minutes
Publisher: Sara Pascoe
Released: January 28, 2019
Genre: Young Adult, Historical Fantasy


After a life of hurt and disappointment, Raya, the spiky-haired, Doc Marten-wearing 14-year-old decides it's time to strike out on her own. She leaves the boring English village and what she's determined will be her last foster placement for the excitement of London. But it turns out she's a witch, with the annoying habit of time-traveling – by accident. And a sarcastic witch's cat Oscar tags along for the ride. Why would she fling herself into the midst of the Essex Witch Trials in 1645 England?

After being arrested by one of history's most notorious witch hunters, her social worker and witch mentor Bryony goes back to try to save them from the gallows. But returning to present day London remains out of reach when they find themselves in Istanbul in the year 1645. There, life is more amazing than she ever dreamed.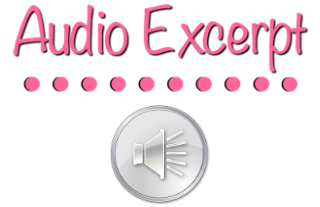 Sara Pascoe comes to writing after a career in psychology, where she had many wonderful experiences, from the chimp house to the halls of Congress, with neuroscience research in between. Originally from the United States, she moved to Great Britain in 2004. She lives in Bournemouth, on the southern coast of England where they run a B&B for English language students.

Fiona Hardingham is an award-winning audiobook narrator who has voiced over 175 audiobooks specializing in YA, Children & Contemporary Fiction titles. She is the recipient of several AudioFile magazine Earphones Awards and this year was nominated for an Audie in the 'Middle Grade' category. She is a professionally trained actress and recently played a role in the eagerly anticipated 'Pokemon Detective Pikachu' as well as a role in 'Godzilla: King of the Monsters' both out this coming spring.

This story is exciting, entertaining, and really funny. The author writes a story that takes you through time and adds a new level to the lore of being a witch. The writing style of the author I definitely feel was more I'm telling you it's happening instead of showing you what's happening. Though I do find this with a lot of stories that take place in England. This is the first book that I've read by Sara Pascoe. When I first heard about this book for the store I thought it would be an interesting read because our main character Rhea is only 14 years old and typically I don't go for sorry it's where the main character is under about 17 oh. There was something in the blurb that really caught my eye and I think it was the time-traveling element to this. I really didn't know what I was getting into when starting this book but I'm really happy that I did sign up for this to her because the book took me on a very wild ride. But that's all I'm going to say about that because I don't want to give too many spoilers.
The narrator's name is Fiona. This is the first book of heard her narrated and I have to say her voice is extremely Pleasant. She definitely had a wide range of voices for every character. Even though the book takes place in London what are the characters she had to voice for an American but specifically with a New York accent. She did a fantastic job when it came to an American accent from what I know doing an American accent is really hard. In my opinion, I feel like she did nail the American accent. I would definitely recommend listening to Fiona I think she is amazing in Narrating.
The production was bad of very professional. There were no awkward pauses when Fiona was narrating. There was no breathiness that I could hear when listening to the audio book. I would definitely recommend this audiobook to anybody and everybody who loves reading about witches.
I received this audiobook as part of my participation in a blog tour with Audiobookworm Promotions. The tour is being sponsored by Sara Pascoe. The gifting of this audiobook did not affect my opinion of it.
Q&A with Author Sara Pascoe
Tell us about the process of turning your book into an audiobook.

It was quite a process for me because at first, I tried doing it myself. I set up a home studio, which is no easy feat because there are

all sorts

of normal house noises you don't think of, like the furnace kicking in, and even the hum of the fridge in the floor below had to be dealt with. I was able to manage all of that, but then I realised my acting and voice are

not

up to it, especially with all of the various accents and characters. And I wanted to do the book justice. So, I started looking around for a narrator, and got really lucky with Fiona Hardingham!

Was a possible audiobook recording something you were conscious of while writing?

No, I hadn't thought about the possibility of an audiobook at all when researching and writing the book. In fact, if I had, maybe I would have reduced the number of characters! I felt bad for making Fiona do all these different characters across country, accent and time. But in the final analysis, to me all the characters are necessary to the story. In fact, I had gotten rid of some characters from the earlier drafts. So it could have been worse!

How did you select your narrator?

I found her, and then I asked her if she'd be willing to narrate

Being a Witch

. I started out by looking on the internet at a lot of different book narrators. And listed

Being a Witch

on the ACX site so narrators could bid for the job. (ACX is the Amazon company where audiobooks are produced, where narrators and writers can find each other to work together.) Some lovely narrators came forward and auditioned, but none of them matched Fiona Hardingham. I had found her profile on ACX and watched and listened to her work. I was smitten. I thought she was perfect for the book, by far. But I knew it was unlikely she'd agree to do the job, as people are busy, and it's very subjective what work you want to do, especially when you're a sought-after book narrator like Fiona. But, she agreed!

How closely did you work with your narrator before and during the recording process? Did you give them any pronunciation tips or special insight into the characters?

Fiona, the consummate professional asked for detailed information about the book before she started. She asked for brief character biographies, and had me record all words that were unusual, or that I wanted pronounced in a certain way. Half the book happens in 1645 Istanbul, with Turkish names and terms. Luckily, I have Turkish friends who helped me get these (hopefully) right. Then, I recorded all of the words in question. And Fiona is brilliant at not only British versus American English, at also doing regional accents from both countries. She had me roaring with laughter – as though someone else had written the book!

Were there any real-life inspiration behind your writing?

Yes. I used to work as a psychologist including with foster kids. Their lives always moved me. What it's like to not have anywhere that couldn't just throw you back if you were a pain. Not to have anywhere to call home the minute you turn 18. And to have all these grownups nosing around your life like you're a bug under a magnifying glass. The two foster kids in this book, the main character Rachel (Raya) and the younger boy, Jake are tributes to the kids I've known, but not based on any specific individuals. None of the details or names are from any real people or real lives that I've known about.
The cat, Oscar is a tribute to a wonderful, huge, black and white stray who came to live with us, in the very real cottage and village where the story starts. The first place I lived when I moved to England was this story-book cottage at the edge of a village called South Nutfield (really). There was a farm behind us, and an old stone cottage across the field, just like in the book. Oscar had been living on his own for a while and was skinny and scraggly. It was a friendly village full of pets, and although everyone knew him, no one knew where he'd come from. My husband thought maybe he'd fallen off the back of a witch's broom as they were flying over the field. Hence, Oscar, the witch's cat character was born!

Are you an audiobook listener? What about the audiobook format appeals to you?

Oh yes, I love audiobooks. And I think they speak to a very deep, human trait reaching back to our origins.
Human language developed about 100,000 years ago. But the first mass-printed books weren't made until the 1400s. So, we had a lot of time on our hands, over 98,000 years, when we talked to each other before most people had anything to read, let alone the ability to do so. In addition to simple transfer of knowledge, "there are good berries over there," "watch out for the new caveman, he's a jerk," we also developed or found in ourselves the appetite and need for stories. Since ancient times, across all cultures, we told each other epic poems, myths and stories through song, passing these down across generations. Recent neuroscience shows that the listeners' brains synchronise to the storytellers' – we really to get onto each other's wavelengths it turns out!
I love hearing someone tell me a gripping story, or new information I'd been keen to learn through audiobooks. I find there is something special about having this person's voice bringing the narrative to life. The science showing how we sync our brains to the story teller's makes a lot of sense to me, because I get drawn in like you can with a movie, but with your own imagination filling in the visuals. And I often feel refreshed afterwards, like after watching a good movie, as though you've been on a mini-vacation. It can be a magical experience.

Is there a particular part of this story that you feel is more resonating in the audiobook performance than in the book format?

More than a particular part of the book, I think it's the fact of all these characters and accents, being brought to life by someone as adroit as Fiona that is especially wonderful in this audiobook. It was only once I started working to get the audiobook made that I realised what a challenge I had created for a narrator. When you ask for auditions you pick out parts of your book for people to narrate. I chose a selection covering the voices and accents, including Oscar, the cat who thinks he sounds like a movie star, so I could have an idea of the narrator's abilities to do them all. Fiona really nailed it, you always knew who was talking, whether it was a human for the 21st or 17th century, in England or the Ottoman Empire, an animal, or a spirit being!

If you had the power to time travel, would you use it? If yes, when and where would you go?

After I read so much about the Ottoman empire in the middle 1600's, I think I'd like to go back there. Istanbul was one of the most advanced cities of its time, and it was definitely the most diverse and very tolerant. Women from Venice and other European kingdoms ran away to Istanbul for better lives. And I would definitely want to go to the Turkish baths, the hammams. They still exist today, but nothing like what they were. Three different rooms where you went through a series of baths, showers under hot and cold fountains, massages and beauty treatments, all followed by coffee and pastries! I'm not a big beauty treatment person in this century, but these sounded so amazing, and they were also places where women would chat, make connections and get things done.

What do you say to those who view listening to audiobooks as "cheating" or as inferior to "real reading"?

I'd say, please have another think and give them a try. If you don't listen to audiobooks, you are missing out on a deeply essential human experience, a wonderful experience that can be uplifting, mood-changing, and mind-expanding. Listening to audiobooks is different than reading and reading cannot be replaced for many uses. No one is saying that. It would be hard to use a recipe from simply listening to it, because you couldn't look back easily to check amounts and ingredients for example. And hard-core academic learning requires reading and re-reading information you want to learn. Although I find listening to a book I'm also reading a very good way to reinforce the information. And audio is essential to some types of learning including languages and music.
But putting aside the learning of new information aside, sharing a story, being brought into someone else's world, is terrific, and shouldn't be missed. As we now know from neuroscience, our brains synchronise when we listen to a story teller we find compelling. And how magical is that? Why not let yourself synch up to new thoughts and feelings and worlds. What could be more amazing?

What's next for you?

I am currently researching and working on the sequel to Being a Witch. I don't want to give away too much about this first book, but at the end Raya finds herself with a huge responsibility to undo something she accidentally did back in 1640's Istanbul that has unravelled history. In this second book, she learns in Witching Academy that this unravelling can be stopped, but only if she does certain things. While she is living her life with this heavy responsibility, she stumbles into current-day horrors that run under the surface of all our lives. Through the lady who owns the dog she walks for pocket money, she learns of a powerful evil over 1000 years old that has gotten larger while remaining invisible. Although she had no intention of fighting evil this school year, she can't unknow what she now knows. Now, what to do about it?

Rachel Hollingsworth, "Raya" is a fourteen-year-old foster girl when we meet her in Being a Witch and Other Things I Didn't Ask For. She's a "turtle" hard on the outside from what she's been through, but soft on the inside.
She grew up in East London, which is known as a hard-scrabble, working class area, until she was five. Her biological mother had problems with schizophrenia and couldn't care for Raya by the time she was about three. She never knew her father was as her mother either didn't know, or wouldn't tell her. She's an only child. Her maternal grandparents took care of her after he mother no longer could, but they had both died by the time she was five. She's in in her fifth foster home when the story starts.
Raya is about 5' 7" tall, and slender. She has blue-green eyes which she always thought looked like dirty dishwater. She finds her medium blonde hair boring, so dyes it jet black and has it shaved on the sides, with the top gelled in spikes when she's allowed (most of the schools she's gone to don't allow it). She has a couple of facial piercings she got by lying about her age. She has almond shaped eyes and high cheekbones. She likes running although she has never joined a sports team at school, not being much of a joiner. And her experience as a foster kid has been to mostly be on the outside of most friendship groups in any of the schools she's attended. She's always liked reading, but her interests weren't really formed for her at the start of the story, but this changes as she goes through a number of mind-bending and time-shifting adventures.
She secretly likes Sudoko and is pretty good at it. Before the story, her favourite food was Italian, especially anything with a white sauce, but she adores Turkish food after her adventures, now too. She prefers bold colours and funky, offbeat clothing. She secretly watches rom-coms, because she hadn't wanted people to know she's soft inside.
She can be spikey emotionally speaking, saying sharp things sometimes before she even knows what she's said. She's also kind and empathic inside, funny, impatient and has a decent brain.

Q&A with Protagonist Rachel Hollingsworth, "Raya"
QUESTION 1: So, Raya, what was the worse part of working with your author, Sara Pascoe?

RAYA:

'What? Oh, right. Yeah, well she was OK mainly. But she could also be a whiny pain in the ass. Can I say that here? Ass? Sometimes she'd moan about not being able to, or not having enough time to write. And I'd have to just sit there waiting for her. She didn't seem to think about that. About how we

all

had to just hang around in suspended animation waiting for her.

QUESTION 2: What's suspended animation like? Is it relaxing? Do they have a nice sound track?

RAYA:

I wish. It's just boring, nothingness. Sometimes us characters would get together and play cards or something. But we'd have to use imaginary cards, and Oscar, the cat – I'm sure he cheated.

QUESTION 3: Getting back to you and your life, I hope this isn't too personal, but what would you like to say to other kids out there in foster care?

RAYA:

'Stop it. You're making me cry. Just a second…OK, well, I'd like other kids in care to know, no, I'd like them to

feel

and

believe

in their hearts that there's nothing "wrong with them". That they weren't put into care because they're rejects or unlovable. Believe me, I know it

feels

like that's why you're there, in care. And it's really hard to shake that feeling. But grownups are just human and a lot of them are screwed up or have problems bigger than they can handle. So just hold on and get through childhood as best you can. And do let the good parts in. There is always some good stuff. Sometimes even really good people around. And it doesn't have to be someone you even know all that well. It could be the lady who runs the corner store. Or a custodian at school. Let yourself recognise these good, kind people and let yourself soak up your interactions with them.

QUESTION 4: Do you think it was the time travel that helped you see what you already had in life in general?

Raya:

Well, it did in a way. Living through history is much more interesting than reading about it, if you ever get a chance. England in 1645 was shocking. It stank, people hardly ever bathed. The toilets were outside, the food was boring and gross. People had really weird ideas, like the idea that you can kill someone, or their pig just by being mad at them. But it also made me appreciate how knowledge and stuff accumulates over time, over the centuries. I mean they didn't know about viruses or bacteria back then, so they tried to figure out why people got sick. And I had to zip and unzip my jeans

really

quietly. Zippers weren't invented for like another 100 years, and I already stood out as weird. And back then and there was no good weird. There was only lock you up weird.

Istanbul, in the same time in history was

so

amazing. They were much more advanced in comparison. But I think the whole experience made me see that whenever and wherever we live is just luck. And that you've got to look at your own culture and society with clear eyes. You've got to think to yourself, "what stuff do we believe, take for granted, that they'll laugh at 300 hundred years from now."

QUESTION 5: Do you think everyone should get the chance to time travel?

RAYA:

Absolutely not! I mean it is really interesting, but I think they should be careful who they let time travel. For example, I've totally messed everything up, and not on purpose. And now history was changed, which of course you're

never

supposed to do. So, the instructors at the witching academy, they tell me it's like an avalanche rolling toward us in the present. And that we need to make it right. As soon as Sara starts writing the sequel, this is going to be my biggest challenge is going back and doing certain things to fix what I messed up. And if I made this big problem, and I wasn't even trying to do wrong, you can imagine what some time terrorist might try to do. So no, not everyone should time travel. Plus it's a pretty weird thing to go through. It would probably mess with some people's heads. I think people should be carefully selected, like astronauts or something.

QUESTION 6: Were you a cat person before you went through all this?

RAYA:

Oh, no, not at all. In fact, I used to think people who get so mushy over their pets were a bit sad, to be honest. But after time traveling with Oscar, I completely changed my mind. At first, he got on my nerves with his snarky comments. But then I realized I must sound the same to a lot of people, which really made me laugh – learning to be a better person from a cat. And he saved my butt a number of times. And they are good company.

QUESTION 7

:

Are you looking forward to working with this author, Sara Pascoe, again?

RAYA:

Yeah, I am now. Sara kind of grew on me, the way the cat did. Actually I wish she'd get off her butt and write the sequel. She keeps talking about it. Hmm, actually I guess it's get

on

her butt in order to write, right?

QUESTION 8: What are you hopes for your future?

RAYA:

Boy, if that isn't the classic grown-up question. OK, so first I need to finish senior school. I think you call it High School in the U.S. And I also want to go to witching academy and get my certificate. It's a lot of work to do alongside school, but I don't want to wait two years, and keep accidentally time-traveling, popping across history. I need to get these skills under control. After all that, I think I'd like to go into law. Maybe human rights, or environmental law. This cracks me up. I

never

thought I'd hear myself talk about any kind of serious job. But what I went through changed all that – changed what I think is important. And changed what I think I can do.

QUESTION 9: Is there anything else you'd like to tell readers?

RAYA

: Oh, right, "the interviewer can't think of any more questions, question." OK, I'll give it a go. Don't wait for your life to be perfect, or even for some particular thing to happen, like graduating from school, or getting the right job, or getting the right boyfriend or girlfriend in order to be happy. Don't hang your happiness on some specific thing happening. 'Cause, you know what? You'll get there and you'll still be you. Look around and really experience the cool stuff that's happening now. 'Cause there's always some good stuff. Promise.

Mar. 12th:
Mar. 13th:
Mar. 14th:
Mar. 15th:
Mar. 16th:
Mar. 17th:
Mar. 18th: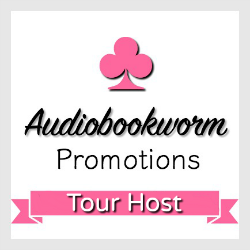 ➜Sign up as a host here