Hello, wonderlandians. I hope all is well with you. I have been so excited for this blog post. This is the most excited I've been about a blog post in a really long time. I have done so much research and I have listened to this audiobook. I have skimmed through the Wattpad story. Soon I will be seeing the movie. In this blog post, we are going to be talking about the book called After by Anna Todd. This is probably one of the most highly anticipated movies to come out this year. I am jumping really late on the bandwagon because I don't know I didn't think I would be interested in this book. Although I will say my mind is slowly being changed. The farthest I wanted to do this blog post differently. For example, I did a lot of research on Anna and her Wattpad Adventure. Then I went into the novel itself. If you guys want to follow me along on my journey of reading it then you guys can go follow me on Instagram at wonderlandiansbooks or you can watch my YouTube video.
Let's start with a little bit of the research that I have been doing on Anna Todd. Anna Todd started her story as a fanfiction on Wattpad. On Wattpad Anna Todd went by the name of the imaginator1d. She still goes by this name on Wattpad and it's also her Twitter handle. You can find books 1 through 4 of the after series still on Wattpad. After was published on Wattpad in 2013. For the first year of After being on Wattpad, it became the most read book on the platform and gained the author popularity. To this day it has over 500 million views. Then was picked up by a division of Simon & Schuster and was revised, expanded, and published in 2014. Then 5 years later it is going to be released as a feature-length film I believe on April 12th of this year. The original fanfiction was based on One Direction but focused on Harry Styles. When Simon & Schuster picked up the rights to publish the book all of the names of the One Direction characters had to be changed. This is how Hardin Scott was born. Also, all of the other characters from One Direction had to be changed as well. After watching the trailer is a couple of times and I know what One Direction looks like and I've seen the faces that Anna had imagined Tessa and the rest of the crew to be. The only character that I can say that's been cast who looks like their face cast is the girl who's playing Tessa.
If you take a look at the covers for After they've all gone through their own transition. Let's take a look at those now.
First, you have the fan fiction version and I really like it. It's very simple. You have the girl and the guy on the cover and it's a purplish gray hue. Very simple cover that I'm guessing was created by Anna Todd herself. Then we have the second official cover for the published book. It is vastly different from the cover made for the fanfiction. The cover is a dark cyan color and it's clouds. It seems that Simon & Schuster decided to ditch the couple on the cover and go with something a little bit more mysterious. Then we have the movie tie-in cover. I have to say this was probably my favorite because I do love Tessa and Hardin on the cover. it also is a remnant of the fanfiction cover which to me is a nice little Ode to where it all began.
Continuing on with my research for this review I did something you shouldn't do before listening or reading a book. I decided that I was going to go on the internet and look up to see what people were saying about the trailer as well as some book reviews. Most of what I have seen on the Internet is a lot of negativity towards the trailer itself. This kind of reminds me how 50 Shades of Grey got so much backlash because to a lot of people it was glorifying an abusive relationship. Personally, I don't feel like Fifty Shades of Grey did glorify an abusive relationship. Ana and Christian were both in a consensual relationship. If Ana wanted to leave Christian she had every opportunity to do so. Everything that was done sexually was done consensually. This isn't a review of Fifty Shades of Grey although I am a fan. At the time of writing this, I'm only about nineteen chapters in the book I'm not at anything that would be considered abusive thus far. At the part that I'm currently at Tessa is currently cheating on her boyfriend with Harden. I will be addressing the whole cheating thing in my review. A lot of One Direction fans are not happy because the author did start this off as a One Direction fanfiction. Harry Styles fans are not happy that he will be associated with a character that is abusive towards a woman. Again I can't say as Hardin is abusive because I'm not there at this current time. Ask for the reviews that I've read on this book they haven't been good. I did find one review that was intriguing because the person who wrote the review was Reads & Reels. The author of the blog post says that while they really did enjoy the books I can acknowledge that there was some toxicity in Tessa and Hardin's relationship. again I can't form any opinions on this because I'm not currently to a point where I can assess whether or not the relationship is toxic.
REVIEW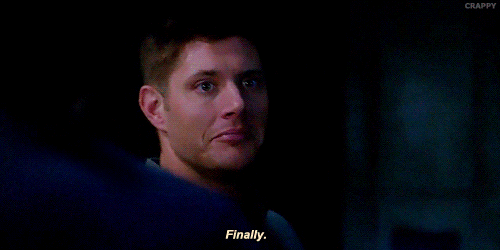 After
After, Book 1
By: Anna Todd
Narrated by: Elizabeth Louise
Series: After (Todd), Book 1
Length: 16 hrs and 30 mins
Unabridged Audiobook
Release date: 10-21-14
Language: English
Publisher: Simon & Schuster Audio
Now newly revised and expanded, Anna Todd's After fanfiction racked up 1 billion reads online and captivated audiences across the globe. Experience the Internet's most talked-about book for yourself!
There was the time before Tessa met Hardin, and then there's everything After… Life will never be the same. #Hessa
Tessa is a good girl with a sweet, reliable boyfriend back home. She's got direction, ambition, and a mother who's intent on keeping her that way.
But she's barely moved into her freshman dorm when she runs into Hardin. With his tousled brown hair, cocky British accent, tattoos, and a lip ring, Hardin is cute and different from what she's used to.
But he's also rude – to the point of cruelty, even. For all his attitude, Tessa should hate Hardin. And she does – until she finds herself alone with him in his room. Something about his dark mood grabs her, and when they kiss it ignites within her a passion she's never known before.
He'll call her beautiful, then insist he isn't the one for her and disappears again and again. Despite the reckless way he treats her, Tessa is compelled to dig deeper and find the real Hardin beneath all his lies. He pushes her away again and again, yet every time she pushes back, he only pulls her in deeper.
Tessa already has the perfect boyfriend. So why is she trying so hard to overcome her own hurt pride and Hardin's prejudice about nice girls like her?
Unless…could this be love?
Really now it's time for the review. I don't know what to feel about this book. This book is a cluster fuck of emotions. IT had me wanting to through my phone up against a wall. Tessa and Hardin. Tessa and Hardin. These very flawed fictional characters. So I did something you are not supposed or well probably shouldn't do before you review a book. I read and watched a review or should I say rant videos. All of the ones that I have watched have not really been constructive just more along the lines of bashing the book and author. Now the reviews that I have read on blogs And either be positive or negitive. The blogs seem more into critiquing the book then bashing the book and the author. For this review though I wanted to make sure that I got both ends of the spectrum so I could get a better understanding of what was so problematic with this book.
First, I would love to start off by talking about the writing. I have read a little bit of the Wattpad story and of course, I've read the final published work. Anna Todd the writing style isn't something that's revolutionary and it going to change the literary world as we know it. She writes like somebody who is very formal when they speak. Some notes that I did take were from watching and reading other people's reviews as well as listening to the book myself. Anna Todd doesn't really use contractions when she was writing her book. This to me made the dialogue seem a little odd and way too formal. Most of the time I was rolling my eyes because there was only one contraction that I could find. In everyday life, people are using contractions. Anna Todd knows how to string a story along. In this, I feel she does a really good job. She is also really good at invoking emotion when the reader is I don't read or listen to this book. You get connected to these characters. At least for me, I felt very connected to both Hardin and Tessa.
Now for the overall story, it was about 98 chapters long. So an audiobook it was about 16 hours and 30 minutes long to Listen to. If you read any of my other reviews and you know I tend to speed up my listening to about 2x the speed or 2.70 the speed.  I find that I can be very impatient when it comes to listening to an audiobook because the narrator can't keep up with one my attention span and two I tend to talk very fast in real life so anybody who speaks slower tends to annoy me a little bit. Now I actually listened to this very slow. I would say about 1.70x the speed. The reason being is I really wanted to make sure that I was fully comprehending the material. From all of the other reviews that I either listen to or watch or read there seem to be a lot of problematic things. I wanted to make sure that I was paying extra close attention to see if I agreed to see what other people did on what those problematic things were.
It will say when it comes to Hardin and Tessa their relationship moves very quickly. I have both read and watched people compare this book to Twilight mixed with Fifty Shades of Grey. Here is my personal take on the best way I can describe this book is it gives me the nostalgic feeling of Twilight. The broken man and woman trying to show him he's worthy of love like 50 Shades of Grey. The emotional rollercoaster that the driven series by K. Bromberg can do. Then very possessive and fast relationship that the this man series by Jodi Ellen Maples can provide you. There's a lot coming into this book so I can understand where people are coming from with all of these comparisons to other work. I see them too. Harden in the book is described as somebody who is very mean and cruel. He is absolutely both of those things. And I can see why people say that he's abusive at least verbally and emotionally because he goes out of his way to hurt the people that he loves. Now here is where I am going to have to give you guys a little story about myself. There was a time in my life in my teenage years we're mentally I wasn't doing very well. I was a very miserable person and I had the mindset of if I was miserable than everybody else around me was going to be miserable. I used to be a very manipulative teenager I knew what buttons to push people to get them to do the things that I wanted. Am I happy that's how I used to be absolutely not but I can't take back my past? So in this regard, I can actually sympathize with hardened as well as connect with his character. When I was a child I can say that I was both verbally emotionally and mentally abused. It really does something to a child and it messes up psychologically so I can understand why Hardin is the way that he is. Do I necessarily agree with his action? no. Do I think you should be doing all of the things that he has done and will do to Tessa absolutely not. I have read of that Hardin is not only abusive but he isolates Tessa from her friends and family. I have to say that that's not true. At least from my perspective, it wasn't true. In chapter 74 Tessa's mother is trying to control and manipulate her by saying that if she stays with hardened she will not pay for her College anymore. She also topped Noah into taking Tessa back. I have to say that her mother is also very manipulative. She has had such a big control over tonsils life that when she feels that control slipping she it doesn't know what to do so she is also very harsh with Tessa.
Now we get on to pass up. Tessa, in the beginning, is supposed to be the good girl. Tessa throughout the first half of the book is pretty much consistently cheating on her boyfriend with Hardin. This part of the book got a really bad rap because a lot of people can't stomach the fact that cheating happens. Cheating is wrong. It's just wrong. the fact is though it happens and I am a firm believer in you don't know what you're going to do until you are put in any kind of situation. Personally, I think Anna Todd does a great job of depicting a teenage girl entering college having a long-distance relationship with her boyfriend. Sometimes people cheat and that's exactly what Tessa does. Then Tessa meets Hardin. things go really fast with them from the point of meeting to the point of them getting together. I don't think Tessa has a lot of time to really wrap her head around what's going on. For her, this is something that is completely out of the norm. Does she let Hardin treat her like crap absolutely? Should she get it backbone? Absolutely. And she does later on in the book. So can I say that their relationship is toxic yeah because there is a lot of codependency on both of their parts. They both play childish games with each other. I really didn't feel like I was reading about somebody who was an adult more of somebody who was a teenager which works because of Tessa only 18 years old.
Another point I wanted to address was I kept seeing reviews or watching videos of people saying that Tessa is stupid for not leaving the relationship that she is in. I have to say that this book actually does a really good job of depicting somebody who is in a toxic relationship but doesn't know how to get out of it. It also depends on people who feel like they truly have found the right person but it's not the right time. They don't know how to be a couple. When you are in a relationship like Tessa and Hardin people hold on to the good times. It will get good again for a little while and this is why some people stay because for them the good moments outweigh all of the bad times. Does it make Tessa stupid for staying? I can't really say.
Let's talk about the narration of this book. I absolutely love the narrator. Her name is Elizabeth Louise. I have heard a few books that Elizabeth Louise has a narrated I have to say her voice is absolutely fantastic. Her voice is super soothing I actually think I nodded off a couple of times when listening to her narrate. Her range of voices is incredible. Although I have to say when it comes to do in the British accent it's not as thick as I would have liked it to be. But there was just when it came to her we sang Hardin. Elizabeth Louise Has a small part in the book ugly Love by Colleen Hoover and that's the very first time I've ever heard her narrate. I fell in love with her voice.

If you've made it to the end of this review then you are a champion and deserve a cookie. I know that this review was really long and I haven't done one like this since my review of The Driven series by K.Bromberg. Thank you. Seriously thank you for making it to the end. I knew that this review specifically needed to have some research done about it because it was a fanfiction.
In the comments below let me know if you will be picking up this book or will you be seeing the movie?
Thank you guys for joining me here in our little part of Wonderland. Please do not forget to feed the unicorns on your way out.
Until next time
Much love
Happy reading
Ashten