Hello, wonderlandians. Today we are talking all about those book challenges for this year. I have found a master list on GirlXOXO so if you want to see what the challenges are so we can be reading challenge buddies.
to defeat the huns…..
Okay I'm sorry I had to.
Here we go.
Number One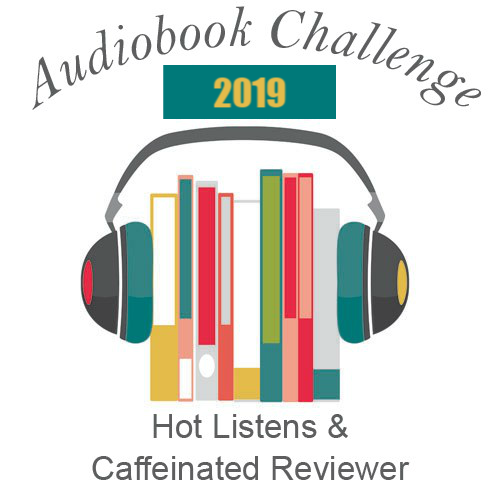 Hosted by Hot Listens and Caffeinated Reviewer
Challenge Details and Levels
Runs January 1, 2019 – December 31, 2019. You can join at any time.
The goal is to find a new love for audios or to outdo yourself by listening to more audios in 2019 than you did in 2018.
Books must be in audio format (CD, MP3, etc.)
ANY genres count.
Re-reads and crossovers from other reading challenges are allowed.
You do not have to be a book blogger to participate; you can track your progress on Goodreads, Facebook, LibraryThing, etc.
If you're a blogger grab the button and do a quick post about the challenge to help spread the word. If you're not a blogger you can help by posting on Facebook or Tweeting about the challenge.
Updates plus a giveaway will be posted twice during the year. The first update will be June 30, 2019, and the last update will take place on December 15, 2019.
Newbie (I'll give it a try) 1-5

Weekend Warrior (I'm getting the hang of this) 5-10

Stenographer (can listen while multitasking) 10-15

Socially Awkward (Don't talk to me) 15-20

Binge Listener (Why read when someone can do it for you) 20-30

My Precious (I had my earbuds surgically implanted) 30+

Marathoner (Look Ma No Hands) 50+
I'm really excited for this challenge if you know me then you know I love me some audiobooks. I will be going for Marathoner (Look Ma No Hands). I want to get more reading done next year.
Number Two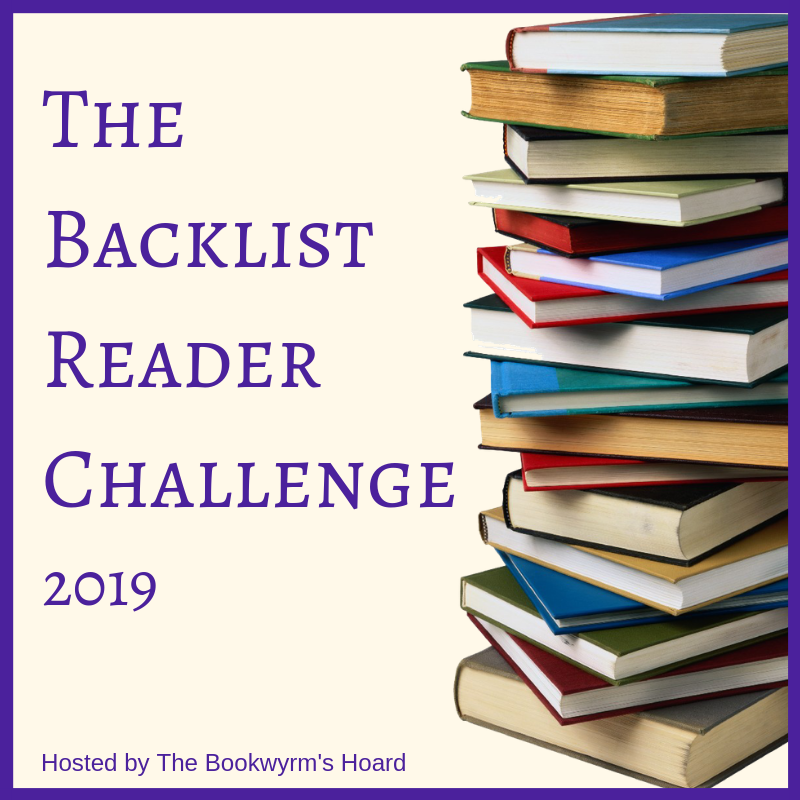 Hosted by The Bookwyrm's Hoard.
Rules
The rules are simple. Only (1) and (2) are mandatory.
(1) To count for the challenge, books have to be published before 2018 AND already be on your TBR list or pile. In other words, you don't have to own the book. If it was on your want-to-read list when you signed up for the challenge, and it came out in 2017 or earlier, it counts… regardless of format (ebook, print book, audiobook) and how you acquired it.
Last year, I was asked about rereads. You can only count a rereads if (a) you haven't read the book in the last 10 years, and (b) you can't remember any more of it than you would learn by reading the publisher's blurb. In other words, it should feel new to you. I know this is subjective, but bear in mind, this isn't a rereading challenge. (There are other challenges for that.)
(2) Create a goals or sign-up post on your blog or wherever you usually post your reviews (e.g., Goodreads, LibraryThing, Instagram.) Please link back to this post! Then link your sign-up post below, where you see the "Add your link" button. (Please link the actual goals/sign-up post, not your home page.) You can set your own goal, and you can list the books you want to read this year, or leave it up to your mood at the time—as long as they are already on your TBR list when you sign up! You can sign up through December 1, 2019; after that, the sign-up link will be closed.
(3) Review the books you read, and post the links on the review linky (reachable through the top menu bar.) You can certainly do the challenge without writing reviews, but the review links are your entries for the year-end giveaway. Reviews don't have to be long; a few sentences is fine. You can post them on Goodreads or LibraryThing if you don't have a blog. Please link to your review itself (not to your blog;s main page, your profile, or the book's Goodreads or LibraryThing page.)
(4) On or just after the end of the year, post a wrap-up post to let us know how you did! I'll create a link-up post for the wrap-up posts, too. Again, this one isn't absolutely necessary, but I hope you'll do it anyway, just for the fun of looking back and seeing your accomplishment!
I'm excited for this one. It will allow me to get through the back list of books that I have been meaning to get to.
So these are the two reading challenges that I will be partaking in this year. Last year I think I went into deep with so many reading challenges.
Thank you all for joining me here in our little part of wonderland. Please don't forget to feed the unicorns on your way out.
Until next time
Much love
Happy reading
Ashten