Author: Anna Ambrose
Narrator: JD Elcie
Length: 1 hour and 20 minutes
Series: Open-Door Policy, Book 1
Publisher: Anna Ambrose
Released: Aug. 17, 2018
Genre: Romance; Erotica


Born into a strictly religious family, 19-year-old Lucy Whitman likes to think she's gotten past her stifling upbringing. After all, she's not a virgin. But when her best guy friend of 10 years admits he's part of a community with an "open-door policy" on sex, Lucy is intrigued. She's always wanted Rylan with a fierceness bordering on obsession, but he has never treated her as anything other than a sister.

Getting him to agree to take her may be her only shot at having him in her bed, but Rylan's reluctant agreement comes with three stipulations.

One: She can't tell anyone. Two: She'll have to be okay with him being her main partner, even if it's completely weird for them both. Three: She has to do anything he tells her to – no questions asked.

Lucy knows promising to obey is her best chance to venture outside the box. Now, if she can only find the courage to let go of her inhibitions, she'll have the perfect opportunity to discover her true self while going after exactly what she wants – Ry.

Lucy is an erotic romance novella meant for 18+ adult listeners only. This novella contains a variety of group M/F, M/M, and F/F scenes in a friends-to-lovers college-sex-club setting.





Anna Ambrose is a newish author who works too many hours a day at her real job while also ruling the roost of a brood of rowdy children. When she's not dealing with clients, tying shoes, or fixing snacks, she hides behind her computer screen to type out sexy stories about boys kissing boys, girls kissing girls, and every combination in between. Having to shield her screen from little peeping eyes keeps her up late most nights as she spins tales about characters who aren't afraid to shed their inhibitions and fulfill their every fantasy on the way to finding their happily ever afters.

It's Anna's hope that her readers can escape from their normal lives into deliciously naughty ones that cause pink cheeks and clenched thighs in public… and closed doors and one-handed reading in private. You can connect with Anna on Twitter @AnnaAmbrose01, follow her on Amazon, or sign up to receive updates about book releases, sales, and events at annaambroseauthor.com.

A little champagne, a lot of romance.

A long time romantic, JB has always claimed a special fondness for romance and erotic literature. It is with anticipation and excitement that she plunges into audiobook narrating. In part, to state her appetite of reading and voice acting, but more to help bring to life stories filled with amorous fantasies, love, and ecstasy.

Follow along with her as she delves into literary exposes certain to fulfill those desires. Prepared to be teased, seduced, and captivated while she whispers enticing promises of love and lust exclusively for your enjoyment.

This is my first read from Anna Ambrose. This book was hot, heavy, and sexy. The writing style overall was really good for a newish author. This book is really short and sweet about an hour and 21 minutes long. So if you guys are looking for something very charged with sexual energy in this book is definitely for you.
I absolutely loved the narrator for this book. As you guys know I am a person who likes to listen to my books at a very high speed. This time I listened to this book it at about 2.15 the speed. The reason being is because I find anything lower than that depending on the book it is a little too slow for me. I feel like I've built up a tolerance do anything lower than that. Anyway JB is amazing when it comes to tone and there's so much emotion that she puts into her voice while reading this book. I also have never heard a book near rated by this woman before. The production of this audiobook was incredible there were no awkward spaces. While speeding up the book all together it wasn't bad. When I was listening to it it didn't sound like I was listening to a chipmunk which is fantastic. I really don't want to give much away because as I said this Book is only an hour and 21 minutes long.
Although I will say this it is a bout a girl who goes basically to a sex party for the first time with her best friend. That's all I can give you because the rest will just be major spoilers.
ItNow I want to get into the Dreamcast. There are a few people who I think based off the cover I think would make a really good addition if this works you ever get turned into like a 15 minute movie.
I received this audiobook as part of my participation in a blog tour with Audiobookworm Promotions. The tour is being sponsored by Anna Ambrose. The gifting of this audiobook did not affect my opinion of it.
Dream Cast
Lucy
Rylan
Author Anna Ambrose's Favorite Book Cover Trends
I am a total book cover whor…, well, you know, lol! Book covers are an author's absolute first impression. Judging a book by its cover is a thing that most people (come on, admit it…) do on a daily basis. Scrolling through Amazon looking for a new book to read, do you stop on books that have drab or boring covers? No? I didn't think so. Your friend tells you about this really great book she read, so you go look it up, but the first thing you notice is the lackluster cover. Do you have the urge to even read the blurb? Nope. People can't help it. We want eye-catching, gorgeous, unique, or wow.
If a cover catches my eye, I am more apt to read it, even if the reviews aren't amazing. I tend to pass over books, even if they have a good reputation, just because the cover is eh. And if a cover looks like a kindergartner made it (unless you can tell it is a professional cover made to be that way), then I'm probably not touching it. Font matters as well. If I can't read it well, if it takes over and not in a good way, or if it is clumsy or not placed well, I tend to skip it, too.
Believe me, I know it isn't the best way to be. I imagine I miss a few hidden gems that way, but it's just the way I am. Although, if a book is blowing up the book world with 'oh my god, best book ever' and I don't like the cover, I'll put the prejudice behind me and read it, but it isn't often.
Lately, I favor illustrated, animated, bright colors that pop, and/or the new trend of artistic words with no pictures as well. Fantasy covers are usually gorgeous (though not my favorite genre) and PNR book covers have been dominating the top cool covers list. Although there aren't really on my list, I love them. Covers have to be unique and eye-catching.
I like a wide variety of genres, so I'm always looking for something new to read, and I don't discriminate on genres. One day, I could be reading a gay romance and the next, you'll catch me with a young adult dystopian. Books are made to be read, and if I get stuck in one genre, I get bored eventually and won't read it for a while, which is why I try to switch it up often.
Anyway, here are a few book cover trends that have really left an impression. I wouldn't call them my favorite books or covers, just ones I remember whenever covers come up in conversations.

Prize: $25 Amazon Gift Card
Lucy Giveaway: $25 Amazon Gift Card

Oct. 30th:
Oct. 31st:
Nov. 1st:
Nov. 2nd:
Nov. 3rd:
Nov. 4th:
Nov. 5th: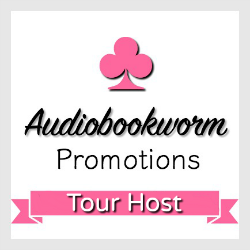 ➜Sign up as a host here
Thank you for joining me here in our little part of wonderland. Please don't forget to feed the unicorns on your way out.
Until next time
Much love
Ashten