Author: Jessica Gunn
Narrator: Shannon Condon
Length: 6 hours and 42 minutes
Series: Hunter Circle, Book 1
Publisher: Jessica Gunn
Released: Aug. 16, 2018
Genre: Urban Fantasy


I'm Krystin Blackwood, and I've only ever been good at one thing: killing demons of Darkness. But at 24, I'm about to face my toughest challenge yet: shifting from working alone to joining a team of three other Hunters. Newbie Hunters.

They don't know their magik, they barely know their place in the world, and when they find out the secrets I've been carrying, they'll definitely decide it's safer if they don't know me.

But unfortunately for them – and me – Darkness has other plans. Lady Azar, Darkness's heir, stole my new team leader's kid two years ago. Now, she and her lackeys are rallying to exchange Ben's kid for me because of the power I wield. I'm one half of a prophecy to save an ancient city the Powers of Good lost centuries ago. And if I fail or die before that happens, the destruction of that city will be felt across all planes of existence.

If we can't find Ben's son before All Hallows' Eve and somehow save him without putting my life at risk, that existential explosion will absolutely happen. But it'll be nothing compared to the destruction wrought if Lady Azar changes Ben's son into a demon…and her minion

Because the only thing more dangerous than me with a blade is a father's wrath.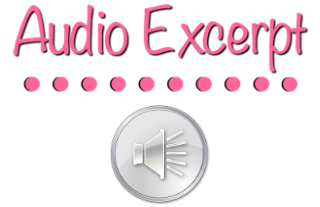 Jessica Gunn is a New Adult author and avid science-fiction and fantasy fan. Her favorite stories are those that transport the reader to other, more exciting worlds. When not working or writing, she can be found binge-watching Firefly and Stargate, or feeding her fascination of the ancient world's many mysteries. Jessica also holds a degree in Anthropology.

Shannon Condon is a New York City based Actor, Voice Actor, Improviser and Filmmaker. Shannon is a proud member of SAG-AFTRA, and is recognized by her unique voice and quick-witted humor. When not recording, she can be found playing with her dog/best friend, Maple. For more updates visit shannoncondon.com

Jessica Gunn wrote a thrilling and immersive experience. Once you start this book you are not going to want to put it down. Jessica's writing makes you feel like you are with your best friends. The dialogue feels really natural.  Krystin Blackwood is a bad ass character. Ben you really feel for him through out the whole novel. Ben is out male main character. 
This is the first book I've heard Shannon Condon voice act for. She was fantastic! Now just like in my review of Glazov Shannon was reading for a two person point of view. Now unlike in Glazov where I has stated that maybe they should have got two readers a male and a female I thought this was good with just one reader. Shannon does great voices for both male and female characters. So I never felt that this book was lacking. She has many voice DIFFERENT voices for all of the characters that she is voicing for. I was never confused as to whole was talking. She is now on my list of people to auto buy. 
The production was fantastic. The sound was consistent.  The production team are rock stars.
I received this audiobook as part of my participation in a blog tour with Audiobookworm Promotions. The tour is being sponsored by Jessica Gunn. The gifting of this audiobook did not affect my opinion of it.

Prize: 6 -month Audible subscription
The Hunted Giveaway: 6 -month Audible subscription

Oct. 23rd:
Oct. 24th:
Oct. 25th:
Oct. 26th:
Oct. 27th:
Oct. 28th:
Oct. 29th: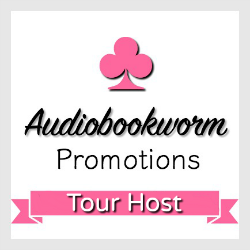 ➜Sign up as a host here
Thank you for joining me here in our little part of wonderland. Please don't forget to feed the unicorns on your way out.
Until next time
Much love
Ashten