Hello, wonderlandians. I am back with an audio book review for you today. I know I have been kind of absent this month. I a getting ready for next week. I have been planning all month and I am really happy with the content that I have for you next month. Once I get situated with school I will be back in full swing. Promise. Now on with the review.

Authors: Harlow Thomas & Anastasia James
Narrator: Lacy Laurel
Length: 7 hours and 10 minutes
Publisher: Harlow Thomas
Series: Their Vampire Princess, Book 1-4
Released: Apr. 19, 2018
Genre: Paranormal Romance; Reverse Harem


This is a bundle of all four of the episodes of the Their Vampire Princess series with never before published material.

Included titles:

Chosen
Crowned
Turned
Mated
As the vampire princess of the Night Court, it's my duty to choose my prince from four human men, willing to be mine.

All I have to do is choose one to crown.

I never expected to fall in love.

Not with one.

Certainly not with all of them.

Do I abandon my destiny in order to keep my men, or do I risk it all and rewrite the rules?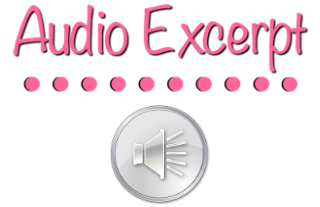 Harlow Thomas loves reading and writing steamy romance about sexy men who love the same woman. Why choose when you can have them all?

Lacy lives the life of a full time wife, mother and household manager. Needing a temporary escape from time to time Lacy returned back to her first love – reading! After devouring everything she could get her hands on she thought, -what if she could mix her love of performance and literature in a professional capacity? Once getting involved in the world of book narration she quickly became hooked and when not with her family you can find her in her studio working hard to grow in her own storytelling abilities.

This is the second reverse harem novel I have ever read and the best part of it is that it was four books as a set. Now, if you go to Audible and you look at how much time it is for each book then it is a little more that two hours long. These are some short books. So if you have an afternoon free I would totally get these books. One thing to mention is that if you have the Audible Romance Package then you can get books 1,2,4 are in that package.
I won't go to much into the story and if you read the synopsis above you will get an idea of what the story is about. Harlow Thomas has an amazing talent for writing short stories but packing a real punch in just over two hours. As the Mistress of the Underworld and just and all around vampire fan I loved these books. It brought a new spin to a classic vampire story that I have not seen before. Through out the books you will notice that there are different points of view and the are all voice by the talented Lacy Laurel. 
Lacy Laurel is an incredible voice actress. The tone of her voice is so calming and smooth. It kind of remind me of milk chocolate. Weird description I know but like milk chocolate to me is comforting and that is what her voice does. When she is voicing the different characters there is a slight difference to her voice so sometimes it's hard to tell who she is voicing for. In my last audio book review I mentioned that I listen to the books on a higher speed because I think audio books can be a little slow. Thankfully when I speed up the audio it did not distort her voice at all. 
This is the first time I am listening to anything from Lacy Laurel I would love to hear more books that she has lent her voice for. The sound quality  of the whole production was very professional the sound was consistent throughout my whole listening experience. There  was no audio dubbing, no awkward silences between the chapter everything flowed. The one thing that I really liked is that there was not music in the beginning of the book. I always find that it is to loud and I can't hear the opening of the book. I would totally recommend the audio book instead of the physical copy. Always.
I received this audiobook as part of my participation in a blog tour with Audiobookworm Promotions. The tour is being sponsored by Lacy Laurel. The gifting of this audiobook did not affect my opinion of it.

Their Vampire Princess Giveaway: 3-Month Audible Membership
https://js.gleam.io/e.js

Aug. 21st:
Aug. 22nd:
Aug. 23rd:
Aug. 24th:
Aug. 25th:
Aug. 26th:
Aug. 27th: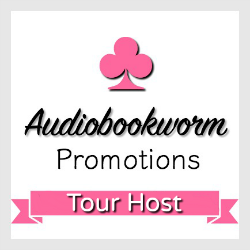 ➜Sign up as a host here
Thank you all for joining me here in our little part of wonderland. Please don't forget to feed the unicorns on your way out.
Until next time
Much love
Ashten