Hello, wonderlandians. Happy Monday and my first official day of posting on a regular schedule again. I have taken about a two week break from posting on this blog. I became so overwhelmed with everything going on personally. Also, I need to take a break to finalize everything for when I go back to school. So for my post back I thought it would be a good idea to write about my TBR problems. As fellow readers I am sure you have similar problems with them.
TBRs and why I SUCK at them
This has been a question that has plagued my mind for many years now.
1 –  I can't stick to it.
Every time. I sweat it't like I am allergic to my TBR. See I am mood reader so I my list usually consists of books that I could be in the mood for just based on books i have been reading at that time. When it comes time to actually read those books I have moved on to something new and the cycle starts all over again.
2 – Shiny New Book Syndrome
We all get new books. There are new releases everyday. I am one who loves e-books so there are releases everyday. This makes it really hard to stick to the TBR list I have made for that month. I want to read the new one that I have just bought. I have a theory that my unicorn children are putting magic on all of the new books that is where this syndrome comes from. This is still unproven. It's a work in progress.
3 – Read-a-thons
There are so many that happen for the year. Most of them have a theme to them. Usually, I am really good at least sticking to the theme. However, when I make that TBR I am just never feeling the books that I have picked out. So I am never actually thinning out my TBR list.
4 – I just don't like them
It's true. I just don't like them. I feel like I being restricted when I try to stick them. Now does this stop me from making them? No.
In fact I make them in hopes that one day I will actually stick to it.
So in conclusion my TBR is telling me…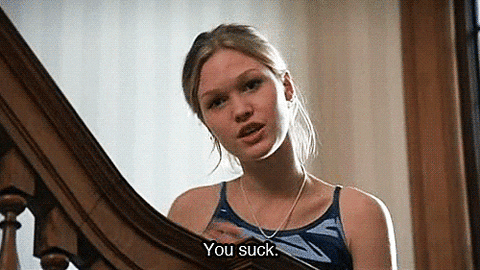 It would be right. I'm sorry TBR list. I really am. I will help cut you down one day.
How are you with TBRs lists?
Thank you all for joining me here in our little part of wonderland. Please don't forget to feed the unicorns on your way out.
Until next time
Much love
Ashten