Hello, wonderlandians. Welcome back to another Monday madness.I have to say what madness has ensued over the weekend.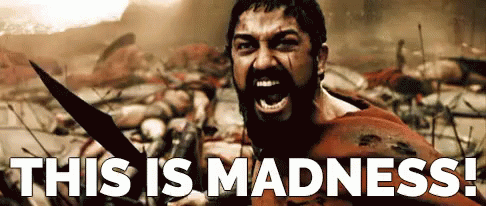 You know I have been pretty busy over the weekend. I had an all day event at my moms work watching the Marvel movies. I will get that in a second because that was a total and complete cluster fuck OK. Then on Sunday I had to work and then I went to my fiancé is nieces first communion party.  I've had a pretty busy weekend. So I thought I would come home and decompress from this weekend by going through my social media. I was on Facebook and I came across a post and want to groups that I'm in  I saw a post about a romance author who  is trying to trademark or has already trademarked the word Cocky.  I didn't even know that was something you could do. But I will get back to what is now being dubbed #CockyGate On Twitter.
First of all I do you want to talk about my marvel experience. So I'm Saturday I was supposed to go to the Russo Rama. This is going to be an event hosted by the Russo brothers who directed the Avengers: Infinity Wars. So everything was set and it was supposed to start at 1 o'clock. By the time all of us got down there there was a power outage. So the 9 1/2 hour than that I was supposed to go to ended up really only being about four hours. My family waited it downtown in Cleveland about 2 1/2 hours before we decided to go home and sort of without the power outage. We were supposed to watch all three of the movies the Russo Brothers directed of the Marvel movies. We only ended up seeing infinity wars and it was incredible. There was an awesome Q&A afterwards. The Russo Brothers We're great in answering everybody's questions. I had a really bad panic attack when we were at the movie so I decided that I needed to get up and kind of leave the theater a little bit. So I decided to stand in the little hallway leading into the theater but I could still see the entire movie. I got to stand next to one of the Russo Brothers for the whole rest of the movie. I honestly felt like I was kind of annoying him a little bit by all of my reactions. But he just smiled at me so.
Now I really want to get onto the topic of cocky gate. This is not going to be a post about really what's going on with all of that I will I'm actually going to link an awesome article that Jenny Trout wrote. It goes way in depth about everything that's going on with cocky gate at this point in time
This post really is to just kind of bring awareness to the situation. This woman from what it looks like is trademarking the word cocky and then sending out Cease-and-desist letters to authors telling them that they need to rename their book completely. If these others do not comply with the letter then she is going to take legal action and sue them. From everything that I've read about this situation she is trying to bully others into changing their titles with these emails. She's trying to take money from people who have worked hard to create something or because they have a word in the title. Please go read the article by Jenny Trout it really does explain the whole situation that's going on.
One thing that I have been noticing from this whole out rage is the fact that authors, bloggers, and readers are all coming together and trying to bring awareness to the situation and are offering love and support to these others that are being sent these emails by this author. So the book world has been set a flame by this one author and how is everybody responding they are responding with so much love and encouragement to the authors that are affected by this.
Jayne Changer came up with a list of books that have the word COCKY in the title so we can go show some love to these authors.
Let me know what you guys think? Lets starts a conversation.
Thank you guys as always for joining me here in our little part of wonderland. Please don't forget to feed the unicorns on your way out.
Until next time
Much love
Ashten