Hello, wonderlandians. Happy Monday! I am doing a tag today. I had no idea what I wanted to post. So you guys are getting two different tags this week. I don't call this Madness Monday for nothing.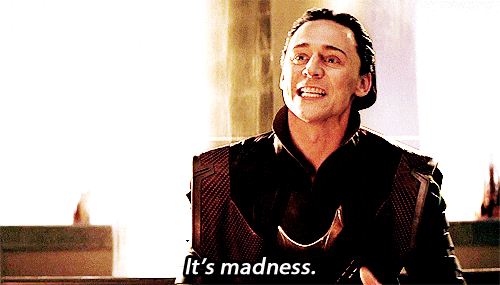 Got this awesome tag idea from Lost in a Story. Go show her some love on her blog. It's amazing.
As you guys know I am working on Project Odette. I'm very sorta hush hush about this project. Reason being is that this story is very close to my heart. It needs to be done in the right way. I feel like taking about it to soon will jinx me.
What is your current WIP about, and what's its status? (ie. plotting, writing, editing, etc.)
Project Odette is about OCD and the struggles of living with it. I'm still writing and editing the stage.
Do you plot things out and/or outline, or just figure it out as you write?
With this project I have somewhat outlined. I have a list of all the chapters that I want to write about, but that is as far as it goes.
What are some book ideas you want to write in the future?
I would love to write a story about some Irish folklore. I have one in the process about mermaid and witches.
Out of the characters you've written so far, who are your favorites?
I have written some awesome characters that I have loved. The one that stands out to me is Max. I love him so much. He is protective over his sisters. He is the funniest character that I have ever written. He wields the element of earth. So when he gets in trouble or he forgets his sisters birthday he will show up with a diamond to make up for
What's your writing routine, if any? (ie. snacks, music, time of day, location, etc.)
I usually am listening to a playlist that I have put together. I can write at anytime of the of the day. My everyday life is pretty busy. I work two jobs. So when I get the time is when I write.
Show your WIP's aesthetic in images or words (or both)!
What (or who) motivates you to write?
This story was motivated by the fact there are not enough stories about people and OCD.
What do you find is the easiest part about writing? The hardest?
I find that the easiest thing about writing is that once I have really good story idea I go in on it at full force. The hardest is writers block and never finishing the stories that I have started.
What genre will you never try, and why?
Contemporary. I don't really read it.
Share a tiny (or large) snippet/excerpt of your writing, if you're comfortable!
When I look at my childhood I see two very different scene play out before me.
Thank you all for joining me here in our little part of wonderland. Please don't forget to feed the unicorns on your out.
Until next time
Much love
Ashten