Hello, wonderlandians. I hope you all are spending this Saturday in bed reading. I am sitting at work today so all of my reading will have to be done after. Five-o-Clock here I am coming for you. With spring approaching here in our little part of wonderland. You will notice an increase in the magical activity. While the unicorns are here all year round (as the hate the leave their mothers side) their hair can with stand the cold. Luckily for us it does not get to cold here unlike in the mortal realm.
Lets get on with the review!
COVER
I have already shown these cover and I think I gave an opinion on then in a What I'm Read Wednesday post. I really like both of these covers. From left to right are the old and new cover. This books really didn't need to have a recover but I like it. I do feel though that the newest cover makes me think of and alien books. Am I the only one?
Synopsis 
Seventeen-year-old Raine Cooper has enough on her plate dealing with her father's disappearance, her mother's erratic behavior and the possibility of her boyfriend relocating. The last thing she needs is Torin St. James—a mysterious new neighbor with a wicked smile and uncanny way of reading her.
Raine is drawn to Torin's dark sexiness against her better judgment, until he saves her life with weird marks and she realizes he is different. But by healing her, Torin changes something inside Raine. Now she can't stop thinking about him. Half the time, she's not sure whether to fall into his arms or run.
Scared, she sets out to find out what Torin is. But the closer she gets to the truth the more she uncovers something sinister about him. What Torin is goes back to an ancient mythology and Raine is somehow part of it. Not only is she and her friends in danger, she must choose a side, but the wrong choice will cost Raine her life
REVIEW
This book was reread for me. I read the book a god four years ago! I love this book. I did notice the vibes I was getting from this book though. When I read this series I never read the shadowhunters or the Mythos Academy series. I am going to give a few examples.
Just like in Shadowhunters or the TMI series if you will. Though this books is vastly different from that book. Really the only similarity I could find was that of the runes. In Runes they use something similar to that of the Shadowhunters Stele it's called a Stilo. It does the same. So if you are like me and could not get into the world of the Shadowhunters I would really check out this book.
Next the reminds me of the Mythos Academy series in the way that it deals with the Norse mythology. Mythos Academy deals heavily in and so does Runes. They both have a different take. I would highly recommend both series if you love mythology of any kid.
This was also a really fun reread as I listened to the audiobook this time round. When I first read it as an eBook I was able to give them my own kinds of voices. Listening to was am enriching experience. The narrator was fantastic I was able to jump back into this world with ease. Typically after reading a book in eBook format I have hard time listening to the person reading. This woman did a fantastic job. Her name Stephanie Terry.  I think she's done a wonderful job. The way she spoke each of the characters was interesting. Sometimes it felt like there wasn't a differential between the characters. Meaning sometimes the voice sounded the same. So I'm in no way mad I am in no way mad that the way she read the book. As I am on the 2nd audio book to the series.
This book is kind of like your typical YA novel. You have you 17 year old main character in this case she is a female named Loraine (Raine) cooper. Raine I would say is some what popular.
She is on the swim team with her two best friends. Cora she loves to she to shop, makeup, and she runs a vlog. Then we have Eirik the boy next store that she grew up with. Raine has a major crush on him. She really wants make work with him but since he moved to another part of town. Someone else moved in next store.
Torin St. James. He is the bad boy and Raine can't get him off her mind. He is tall standing at 6'3 with ice blue eyes and black hair. I want one of him please? No. Ok.
I really did not relate to the characters at all in this book but it was a good thing. When I do relate I usually and the main character. Since I was able to pull myself out of the story that way I was really able to focus on the characters themselves.
There are so many twists and turns in the book that I really don't want to spoil it for you. So if you want to find out what happens go get the book. It's FREE!
I want to try something new. Here is how imagine the characters this time round.
Raine – Mackenzie Foy
Torin – Thomas Doherty
Cora – Dove Cameron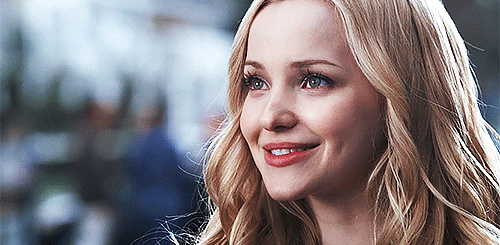 Eirik – Burkely Duffield
Thank you all for joining me here in our little part of wonderland. Please don't forget to feed the unicorns your way out.
Until next time
Much love
Ashten