Hello, wonderlandians. Happy Wednesday. Today's post is going to be a short one. I am sorry I have not really been responsive this last week. I just found out yesterday that I have some how managed to sprain my back.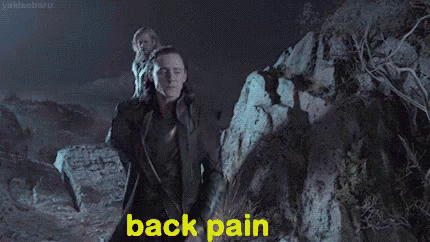 How does one sprain their back you ask. I HAVE KNOW IDEA!  I woke up and there it was. From the eyebrow dying incident to my back. I am just not having any luck this week.
We are here so you know what I am reading. This book is a reread for me. Although I am listening audiobook. I wanted to reread this book but in a different format. I am enjoying the audiobook. I will review when I am done with it.
This is the book that I am currently reading and it looks like it got a cover redesign. The cover on the left is the original cover. I will as always do a cover comparison when I do my review.
Synopsis 
Seventeen-year-old Raine Cooper has enough on her plate dealing with her father's disappearance, her mother's erratic behavior and the possibility of her boyfriend relocating. The last thing she needs is Torin St. James—a mysterious new neighbor with a wicked smile and uncanny way of reading her.
Raine is drawn to Torin's dark sexiness against her better judgment, until he saves her life with weird marks and she realizes he is different. But by healing her, Torin changes something inside Raine. Now she can't stop thinking about him. Half the time, she's not sure whether to fall into his arms or run.
Scared, she sets out to find out what Torin is. But the closer she gets to the truth the more she uncovers something sinister about Torin. What Torin is goes back to an ancient mythology and Raine is somehow part of it. Not only are she and her friends in danger, she must choose a side, but the wrong choice will cost Raine her life. 
Thank you all for joining me here in our little part of wonderland. Please don't forget to feed the unicorns on your way out.
Until next time
Much love
Ashten