Hello, wonderlandians. Happy Saturday! How are you all today? What are you guys doing today? I am so tired I did not sleep well last night and I had to be up bright and early today.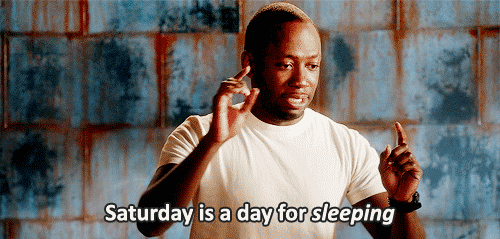 I couldn't agree more with this statement. I am always so tired. Then I become that person who is jacked up on coffee. So hyper that everyone has to tell me to call down and or shut up.
My sister her minimum is 6 cups of coffee a day. You did not click on this post read about my families coffee consumption. On to the review.
You guys know the drill by now. Lets talk about this cover.
If you can't tell I like covers with a bare chested man on the cover. It draws me in. This book is no exception. IT draws you in not only because of the man but because of the color gradient on the cover. It starts off with this cold tone of gray then as you look down at the bottom you get this really awesome pop of purple that fades down to this bright yet translucent color. It is so cool and unique.
Synopsis
Bella is in Vegas for a girl's weekend with her friends from college. Through a series of events she finds herself being used as collateral in a high-stakes game of poker. If she wins, her money will be doubled. If she loses, Bella will be leaving the game with a mysterious blue-eyed billionaire.
Thoughts 
I rather enjoyed this story. It was not what I expected it to be. Which in my case is always a good thing. I like to books that have a twist to it. This book is a short one only 79 pages. The reason I picked this book up is because it was free on Amazon. I enjoy serialized series. If you are in a reading slump or don't have much time to read then this is a really good option. Also, if you are trying to boost your reading count. Some of you might not count these as book but I do.
Bella I found to be an enjoyable character to read about. She is going to Vegas as one more last hooray with her girlfriends before their adult life really sets in and they really don't get the opportunity to do it for a while. There are four girls who went on the trip. They go clubbing and two of the girl are tired so they go back up to the hotel room.
Bella and her friend want to do some gambling. Bella is on fire the whole night. She meets a guy and then other things happen. Now I am going to to stop there. Remember this is only a 79 page story. I don't want to give to many things away. Okay, one more thing this book is hot.
While I was looking at the authors page on Amazon and her Twitter. It seems like she is not a well known author which I think is great for me. I love discovering indie authors. I feel like I have a found a gem. This book though only has a bout four reviews. Five after I post this one to Amazon.
There are two other books in the series. The price point on them are a little steep at $2.99. They are not long books either. The second book is only 78 pages long and the third books is only 61 pages. To me this is a little pricey. I saw in other reviews that other people feel the same way. I will eventually get to the other books. I don't know when but I will. I am invested and I really want to see what happens to the characters.
Thank you all for joining me here in our little part of wonderland. Please don't forget to feed the unicorns on your way out.
Until next time
Much love
Ashten