Hello, wonderlandians. Its…
Tuesday! I was looking for an awesome tag to do for you guys today and I found one over on Books and Munches blog. What are your plans for this Tuesday? Work? School? Or are you just going to lounge around and read today. If that is the case them I am so jealous of you.
THE QUESTIONS
How many books do you usually read at once?
I am usually in the middle of at least two different books. I have to be listening to an audiobook and reading some kind of eBook. This way I have a book for every possible situation. I am all currently in the middle of one physical book.
If you are reading more than one book at a time, how do you decide when to switch books?
I usually tend to read one book for a few hours and then get bored and want to read something else. This is how I end up reading five books at one time.
Do you ever switch bookmarks while you are partway through a book?
No, I tend to use the same book mark.
Where do you keep the book(s) you are currently reading?
Hearts at Stake (Drake Chronicles, Book 1
What time of day do you spend the most time reading?
I tend to read the most at night after I get home from work but if it is the weekend I am reading the whole day.
How long do you typically read in one setting?
4 to 6 hours. It depends on if I have food and a drink next to me.
Do you read hardbacks with the dust jacket on or off?
Off. It is irritating when it is on.
What position do you mainly use to read?
5,6,10 and 11. When reading in a chair it is so hard to find a good way to read.
Do you take the book you are currently reading with you everywhere?
Yes all the book I read are on my phone. Either on my kindle app or in my audible app. For every physical book I own its counter part either in eBook or audiobook format. This way I am never without the book that I am currently reading. People have said to me that this is a waste of money.
Here is what I have to say to that.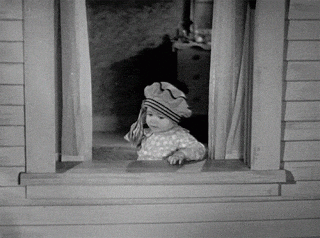 In all seriousness it is my money and I do run this blog to review books so I don't feel like it is a waste. Don't know that is my thoughts on that.
How often do you update your Goodreads progress on the book you're currently reading?
Twice or Three times a week. I am just now really getting into Goodreads. I have been a member for the last 8 years but never really used it like I do now. I think I start blogging it has become a bit of a necessity.
Thank you all for joining me here in our little part of wonderland. Please don't forget to feed the unicorns on your way.
Until next time
Much love
Ashten