Hello, wonderlandians. How is your Thursday going? Let me show how mine is going….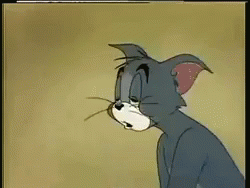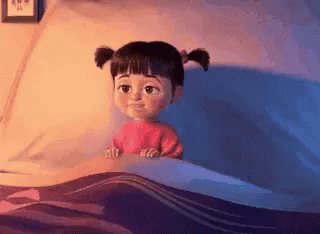 If you read yesterdays post I had mentioned that yesterday I went to the doctors and was told that I had mono. Mono makes you very sleepy. So while I was at work I was trying very hard not fall asleep at my desk. Let me tell you how hard that actually was. HARD! I am so tried it burns to keep my eyes open.
So this post is going to be my Top Three Bookish Resolutions/Goals. I did a tag it was called The New Year's Resolutions Book Tag. I wanted to talk about three goals that I want to achieve this year in detail and I feel like this is the post to do it in. This prompt is from The Artsy Reader Girl. She has taken over Top Ten Tuesday for The Broke and The Bookish. I have just modified to fit Top Three Thursday.
Here we go.
3.
I am writing a book (well I am writing two). I am writing a book. I can't say that enough. I am writing a book. I have started and never finished any of my previous projects before. This one though this is the one. This is the most personal book I have ever written and it scares the living shit out of me. This project me is super personal that's why it scares the crap out of me. it's like I'm starting a brand new chapter in my life. Got it chapter because I'm reading a book. My goal is to get this book the first draft done by July. I'm calling it project Emerald for now. That's not the title that's not the name. So when I refer to project Emerald on this Blog then you'll know what I'm talking about.
My goal is to write one blog posts a day on this blog. I always want to be uploading content here. I have a booktube channel and for me, it became so overwhelming that I just gave up on it. The one thing I don't want to give up on this year is this blog. So even if the blog posts are late like this one's going to be. For whatever reason, my blog says that after 7 p.m. Eastern Standard Time where I live that it just starts the next day. not true so as of right now it is 8:53pm. So I'm  still within my limit of time. over the last month-and-a-half, this Blog has become such a big part of my life just as much as reading has become. I feel like it's making me a better reader because I'm able to take the time that I need to with my book reviews and think of everything. When it came to my booktube channel which I really want to get back to you at some point I felt very overwhelmed because I had to you know have good lighting. There's just a lot of variables when it comes to booktube but when it comes to my blog I feel like I have a more free space if that makes any sense. I like the community that I'm building and the community that I'm a part of in the blogging world. That's all thanks to you guys. The ones who are following commenting and liking my blog. so thank you.
1.
This goal has to do with Instagram. I own two photography companies one with my mom and one that I own by myself. I really want to do something with those. I want to research more when it comes to Instagram and photography. I know this isn't a bookish Go but I really want to build that up. I've really missed doing photography and if there's any way that I can incorporate books into that photography I think it would be really cool. So I do have an Instagram for my books. I don't post on there a lot. I want to post more on there too so every book review that I do will be on my Instagram on my blog. But I really want to get better with my photography this year so I've been watching a lot of flat lays that look really cool. That you can do with books. So I guess long story short I want to work on all three of my Instagram's to really make them.
Thank you all for joining me here in our little part of Wonderland. Don't forget to feed the unicorns on your way out. I hear that they are giving free rides to anybody who gives them a treat.
Until next time
Much love
Ashten