Hello, wonderlandians! Happy Saturday! It is book review day. I have like eight book reviews that I need to get up for you guys. So last night I went back through all of my draft for books and got to writing them. So over the next couple of weeks, you will be getting those and a lot more. For every book that I read this year, I want to do a review on it. So my good reads goal is 200 books so that means 200 book reviews. I am already slacking.
Let's jump in and talk about this cover.
Can we please just take a moment to appreciate the man on this cover. One this Kendall Ryan seems to have down really well is her cover art. They are always spot on. It draws the reader it. I was like oh hot guy on the cover. Went to audible and then read the synopsis. I was like…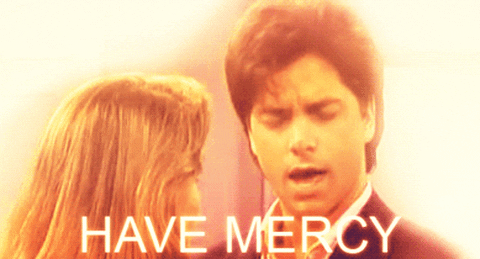 She never does though.
Synopsis
My tempting and very alpha friend Sterling Quinn is someone I consider off-limits.
It's not just that we're friends, he's also cocky, confident, and British, which means he's a walking aphrodisiac.
But lately he's been giving me the look. You know the one. When he thinks I'm not paying attention, and his gaze lingers for too long.
When we start working together, that's when the sexual tension between us gets so thick, I want to hack through it with a machete. I want to make all these deep feelings I've harbored for him disappear, because there's no way this can end well.
The lines between business and pleasure become irrevocably blurred, and I'm stuck between a rock, and Sterling's very, very hard place.
Rather than keep a level head about our growing attraction, Sterling wants to go all in, showing me just how explosive we can be together.
But I've been around long enough to know that this British bad boy is more than my heart can handle. I'm not about to be cast aside like yesterday's underwear when he's done having fun.
Sterling's never been told no, and he's not about to put his ego aside and play by my rules. But I never thought he'd fight so dirty.
The Book
I really liked this book. Kendall Ryan is really good at what she does. This is the fifth book I have read from her and I know for a fact that it will not be the last. I listened to the audiobook and OMG it was so good. I think listening to the book really enhanced my experience with this book. Ava Erickson, John Lane are the people who voice the characters.
Ava Erickson has fast become one of my auto-narrator. It is such a pleasure to listen to her. Her voice is so smooth to listen to. I really don't recommend listening to her when you are dead tired. Her voice will lull into dreamland (that happened to me the other night). Her range of voices is fantastic. For me what really impressed me was the fact her British accent sounded so good. It was not forced in any way.
John Lane was a new narrator for me. I have not heard him read before. I was really surprised. I am generally really picky when it comes to male voice actors. I also judge then hard. I don't know what the reason for that is. His voice smooth, deep, and perfect British accent. He is an American. I was questioning that through the whole book. Amazing job.
Let's talk about some characters
Camryn Palmer – I really liked her. She was really independent. I really liked this about her. All of Kendall's female characters are like this. So Camryn is in great company.
Sterling Quinn – Rich playboy. Basically getting blackmailed into marriage so he can claim his inheritance. He is a smooth British man who is used to having any girl he wants. He gets paired up with the only one he can't have. He knows who he wants but really can't go after her. Camryn the girl of his dreams. He tries to do the right thing and let her go. He knows that she should not be put into the position that she is in.
Thank you all for joining me here in our little part of wonderland. Don't forget to feed the unicorns on your way out.
Until next time
Much love
Ashten