Hello, wonderlandians! It is Saturday. How is yours going? this Saturday I am going to be working.
So this is going to be a little different and I'm going to be reacting to the book as I'm reading it. So I hope you guys enjoy this new style of a book review goes or if you like my old way better. now I'm currently about 45 minutes into Dragon's Lair by Chantal Fernando. One of the biggest things that I'm in noticing is the way the lingo is in this book. Chantel is using words like nappy, holiday, uni, petrol. These are not the kind of words that are used in America. I am currently listening to the audiobook and the person who is narrating the book is an American. So I was very confused when the author started writing words like this. In America, we say words like diaper, vacation, University or College, and gas. so I went to Google to look up where the author was from and it finds out that Chantal Fernando is from Western Australia. I have not read a lot of books by Australian authors. I believe there's only one other Australian author that I've read and that would be Kelly Carrero and I've done a book review on her series severed wings.
I think the fact that she is from Australia makes me even more excited to finish this book. I believe I mainly read American authors and that's not because I'm biased or anything I just genuinely don't speak out authors if a book looks good to me I'll pick it up. I'm genuinely happy that this author just happened to be from Australia because it's widening my reading.
Cover Time
Let's talk about the cover. I really don't have much to say about it. It is one i have seen before. I like the tattoo poking out the leather jacket. This cover is appealing but it does not blow me away. What is on the inside of the book does.
The Book
This book does not even take place in America so it is a little off-putting narrator is American. I don't mean off-putting in a bad way I just mean that because the narrator is American my head is thinking that they're in America but they're not. I think the better word would be to use as off-kilter maybe I'm not quite sure but it's just so confusing but I'm loving it all the same.I don't know where in Australia they are but one of the Cities mentioned so far is Melbourne which is not the city that they're in so they have to be close to Melbourne. I'm really enjoying this book so far.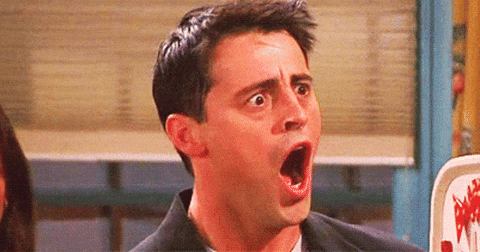 The voice actress who reads for this her name is Eva Christensen. This is the first book that I've heard from her and so far I'm really liking her tone of voice. She does read a little slow for my liking so uh normal audiobook starts at 1.40 speed I have mine at 1.75 times the speed. I just like my authors to read a little bit faster. That's just what I'm accustomed to as of right now. I did use to listen to books at 1.40x  the speed. I believe I was watching Read By Zoe one of her reading challenges and she was listening to an audiobook that was double the speed. so it was really interesting when I found a narrator where I found that she read a little bit too slow so I sped up the narration for the book. I believe I went to 1.60 times the speed. Which at the time I felt was really fast I really wasn't accustomed to hearing that. Now I can't listen to a book unless it's at least 1.60 times the speed. Her range of voices is really good so far. I know that there are more people to come as I get further along in the book. So far she's had a really nice voice for all of the different characters. Our main guy Dex I love the voice she does for him it's deep it's gritty and I'm just really enjoying her.
Let's talk about the two main characters 
Faye Conner – Strong, Independent, and Does not take anyone's crap. She is the kind of female character that I really.
Dexter Black (Sin) – Alpha male. That pretty much describes him. Dex is one of my favorite male characters. Sure he is ridged around the edges but when it comes to Faye he will fight for her till the end.  No body messes with his girl.
The two of the together is just magic.
This is where it only starts for me. I like the fact that there is a history with them already. It really added to the story and I think if it were not there you would not have understood the characters as well as we get to know them in the is book.
The MC part of this book is different than others I have read. I can't put it in to words. I know MC's are all about the brotherhood. You get a good sense of that in this book. There were times in this book that I felt moved way to fast. It was jumping months in to the future but I was not a forced feeling.
Thank you all for joining me here in our small part of wonderland. Don't forget to feed the unicorns on your way out.
Until next time
Much love
Ashten